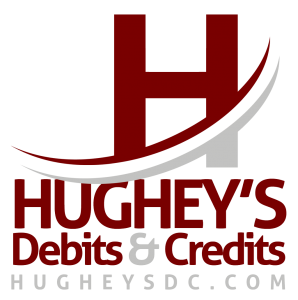 It's the start of a new year and you are probably thinking your company's tax bill is set in stone, however this blog will have you thinking twice. Yes, it's true that majority of money-saving options can become a whole lot more limited after December 31, there is still a lot you can do to make the tax-filing season cheaper and easier.
There are many different tax strategies to choose from, some may assist in lowering your taxes by thousand. Others may help avoid penalties in government taxes or save you time when preparing your taxes. Overall these six tips will lower your stress this tax season.
Find the Right Tax Forms
You might not always find all the forms you need in your local library or post office. However, going online and finding the forms would cause a lot less stress. You are able to view and download a catalog via the Internal Revenue Service Web site or you can even have them mail you the forms.
The IRS will also provide a list of state government web sites that refers you to where you can pick up tax forms.
However, here at Hughey's Debits and Credits we know it can be a little tricky sometimes, but we are always ready to help. Call us or drop by if you need help figuring out the right forms for you.
Make A Last Minute Estimated Tax Payment
Did you pay enough to the IRS during the year? If not, you could end with a pretty big tax bill. Not to mention the possibility of interest and penalties.
There could be multiple causes for this to happen to you. For example, you may have received a significant amount of money from selling stock or perhaps your paycheck withholdings are not balanced.
One of the IRS rules is you must pay 100% of last years' tax liability or at least 90% of the current year or you will have to pay an underpayment penalty.
Luckily, if you make a payment by January 15, it is possible to get rid of any penalty for the fourth quarter, but remember you still will owe a penalty for previous quarters if you did not make any estimated payments before.
Contribute to Retirement Accounts
If have yet to begin or fund your retirement account for 2017, start by April 17,2018. April 17, 2018 is the deadline set for any contributions to a Roth IRA and traditional IRA, whether it is deductible or not.
Providing a tax-deductible contribution will assist in lowering your tax bill for this year. Along with the fact that your contributions will compound tax deferred.
To be eligible for the full annual IRA deduction in 2017, you must either:
not be eligible to participate in a company retirement plan
if you are eligible, you must have adjusted gross income of $62,000 or less for singles, or $99,000 or less for married couples filing jointly.
If you are not eligible for a company plan but your spouse is, your traditional IRA contribution is fully-deductible, if your combined gross income does not exceed $186,000.
Do Not Forget About the Home Office Tax Deductions  
Some of the rules have changed allowing for a home office tax deduction. People who do not necessarily have a typical office can claim their home office as a deduction. The space must be specifically used for business purposes.
In the past many taxpayers tended to shy away from the home office deduction because it could be seen a red flag in an audit. If one legitimately qualifies for the deduction then there should not be any issues.
One of the most known, home office traps that used to scare taxpayers away is no longer in effect. In the past for example, if you used 10% of your home for a home office, 10% of the profit when you sold did not qualify as tax-free under the rules that let homeowners treat up to $250,000 of profit as tax-free income ($500,000 for married couples filing joint returns).
Since 10% of the house was an office instead of a home, the IRS said, 10% of the profit wasn't tax-free. No longer does a home office put that rule on tax-free profit. You do, however, have to pay tax on any profit that results from depreciation claimed for the office after May 6, 1997. It's taxed at a maximum rate of 25%.
File and Pay on Time
If you feel as if you can't finish your return on time, make sure you file Form 4868 by April 17, 2018. Form 4868 gives you a six-month extension of the filing deadline until October 15, 2018. On the form, you need to make a reasonable estimate of your tax liability for 2017 and pay any balance due with your request.
Requesting an extension in a timely manner is essential if you end up owing tax to the IRS. If you file and pay late, the IRS can hit you with a late-filing penalty of 4.5 percent per month of the tax owed and a late-payment penalty of 0.5 percent a month of the tax due. The maximum late filing penalty is 22.5 percent and the late-payment penalty tops out at 25 percent. By filing Form 4868, you stop the clock running on the costly late-filing penalty.
Decide If You Need Help
Lastly, decide if you need help. Tax season can be confusing, difficult, and even time consuming. However, that what we at Hughey's Debits and Credits specialize in. Hughey's Debits and Credits can handle all your tax needs this season. We can take on the most complex of returns with ease. Let us be the ones to help. Feel free to call us or stop by and let us provide you with a stress-free tax season.